Welcome to the New Thundermans Wikia! This wiki is an informational database for all things regarding The Thundermans. Here, you can find all information about The Thundermans including Characters, Episodes, Images, and etc. Don't forget to visit the guidelines before editing.
| Characters
Learn More about the main character of The Thundermans!
| Featured Articles
| Z-Force

Featured Organization

---

The Legendary Z-Force is an elite team of superheroes which comprises of the best superheroes in the Hero League. These are the kind of superheroes that other superheroes call for help. The Z-Force is currently evaluating Phoebe and Max for a chance to join the force as a team.




| Thundermans: Secret Revealed

Featured Special Episode

---

Thundermans: Secret Revealed is the one-hour special season 3 finale of the Thundermans that changed everything. Not only is the Thundermans' superhero secret revealed but Max is forced to make the ultimate decision and choose to either become a superhero or a supervillain for good.




Next Episode Countdown
airs in
February 25, 2017 20:00:00 EST.
| New Season, New Look
The Thundermans Wiki has just released it's new theme and home page change. We are so excited to continue with the changes that are being done by our Technical & Design Team. This wiki is for all Thunderfans and we can't wait to help more.
Please be reminded that this wiki is still going through it's Beta Testing Phase. If any coding problems occur, contact our Technical & Design Team (Disnickfanatic or IBigTimeFan101). They should assist you if necessary.
---
| Community Management and Support Team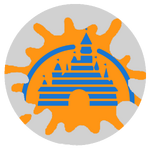 Senior Director
Support Team Member