Welcome to the New Thundermans Wikia! This wiki is an informational database for all things regarding The Thundermans. Here, you can find all information about The Thundermans including Characters, Episodes, Images, and etc. Don't forget to visit the guidelines before editing.
| Characters
Learn More about the main character of The Thundermans!
| Featured Articles















Featured Gadget

The Animalizer is a gadget used by the Thundermans to turn humans into animals and animals into humans. This is the gadget that was used by Hank to turn the supervillain Dr. Colosso into a bunny. The animalizer has been used multiple times in the Thundermans.




| New Season, New Look
The Thundermans Wiki has just released it's new theme and home page change. We are so excited to continue with the changes that are being done by our Technical & Design Team. This wiki is for all Thunderfans and we can't wait to help more.
Please be reminded that this wiki is still going through it's Beta Testing Phase. If any coding problems occur, contact our Technical & Design Team (Disnickfanatic or IBigTimeFan101). They should assist you if necessary.
---
| Community Management and Support Team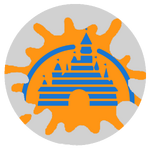 Senior Director
Support Team Member