The Secret Academy of Superpower Studies or SASS is a secret superhero school where superheroes in the Thunderverse go for their super power training.
Background
The school is located in Metroburg and it's run by the Hero League. SASS administers various super-power assessment tests to determine which students are qualified to become superheroes.
In Back To School, Super President Kickbutt finds out that Phoebe and Max Thunderman never took their fifth-grade power assessment test at SASS. She then forces them to go back to the school to take the tests.
Known Students
Current
Former
Known Staff
Appearances
Gallery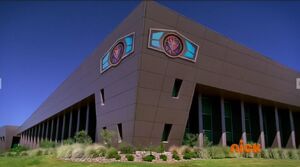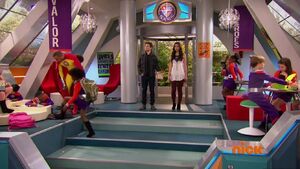 Ad blocker interference detected!
Wikia is a free-to-use site that makes money from advertising. We have a modified experience for viewers using ad blockers

Wikia is not accessible if you've made further modifications. Remove the custom ad blocker rule(s) and the page will load as expected.