Livin' a Double Life is the theme song for the Nickelodeon sitcom, The Thundermans.
Lyrics
What you see is not what you get, Livin' our lives with a secret.
We fit right in, bet you'd never guessed, 'Cause we're livin' our lives just like all the rest.
A picture perfect family is what we try to be. Look closer, you might see the crazy things we do. This isn't make believe. It's our reality.
Just your average family Trying to be normal
And stay out of trouble, Livin' a double life.
Videos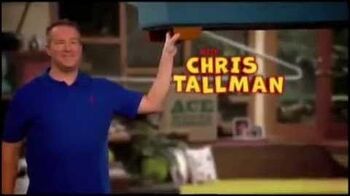 Alternate Versions
Extended Version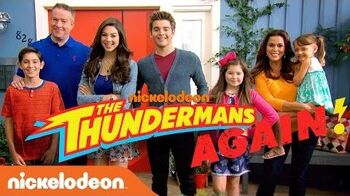 The Thumb-dermans
Trivia
Jack Griffo and Kira Kosarin originally sang the theme song for the first 3 episodes. Starting with Report Card, a new version of the theme song, sung by Scott Simons, has been used.
For Happy Heroween, Nickelodeon released a Halloween-themed version of the theme song, called The Monstermans, with different lyrics and a different opening sequence.
After Thundermans: Banished!, Nickelodeon released an extended version of the song summarizing the past 3 seasons of the Thundermans.
In seasons 1-3, the song was played after 1-2 minutes of each episode. In season 4, it is played after 5-6 minutes of each episode.
Gallery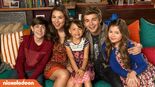 Want to check out more Livin' a Double Life pictures? Visit the gallery now!
Ad blocker interference detected!
Wikia is a free-to-use site that makes money from advertising. We have a modified experience for viewers using ad blockers

Wikia is not accessible if you've made further modifications. Remove the custom ad blocker rule(s) and the page will load as expected.